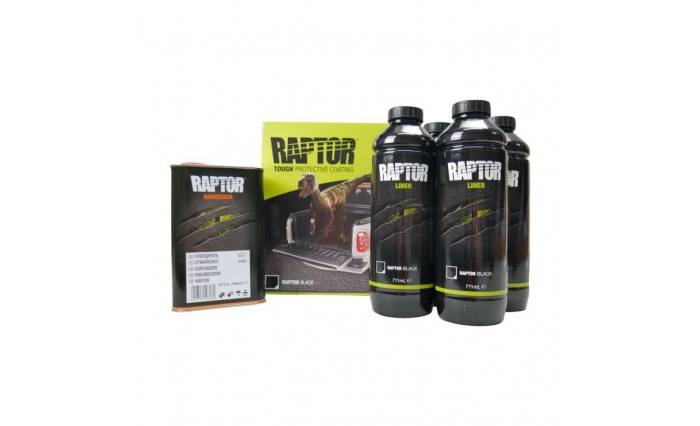 UPOL Raptor Liner 3.8 Ltr Kit
RAPTOR 4 Bottle Kits
RLB/S4 / RLT/S4 / RLW/S4
The 4 bottle RAPTOR Kits are the industry standard in bed liner coating. Each kit covers approximately 125 square feet, enough to do a full size pick-up truck bed.
Each kit contains four 4 bottles of RAPTOR and one tin of hardener.
Compatible with both RAPTOR standard and professional application guns
Use for automotive, construction, marine, recreational, industrial, agricultural and commercial applications.
Click HERE to go to the RAPTOR home page for more detailed information.
$299.00 - $316.35
$271.82 - $287.59
Select Size Options