21 April 2022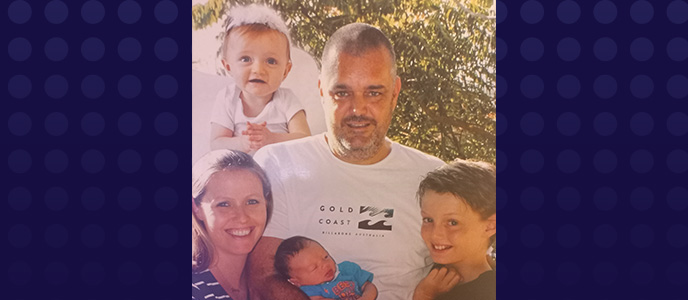 It's always great to be able to introduce you to our team, it gives you a chance to put a face to a name and to get to know what makes our team tick. This month we'd like to introduce you to Michael, our Technical Sales Coordinator for Queensland. Michael has been with ovesco for almost 3 years and if you're in Queensland you've likely met the big guy in person. With a trade background as a qualified petrol & diesel mechanic and vast product knowledge, Michael is the first to offer a helping hand to customers and can answer almost any question that you throw at him.
Michael says his favourite part of working at ovesco is working with a great team of people from different walks of life and trades, who all offer years of experience and knowledge in their fields. Michael has learnt all aspects of the ovesco business, he is regularly out visiting customers, learning about their businesses, and offering solutions.
Michael is from South Africa, he grew up in Amanzimtoti south of Durban, a coastal town known for its warm climate and beaches, as well as a spate of shark attacks in the 70s and 80s. Michael's family immigrated to Australia six years ago after losing their two-year-old daughter to brain cancer. Every year on her birthday Michael and his family fundraise for different charities in her memory.
Growing up by the beach meant he spent his childhood surfing, diving, and fishing (and avoiding sharks!) just like he enjoys now living on the Gold Coast. When he isn't working, you can often find Michael at the beach, camping, or just spending quality time with his wife and two boys.
To describe Michael; we'd have to say that his kindness, loyalty, and easy-going attitude make him a great asset to the team here at ovesco.
We will leave you with Michael's motto - never give up.