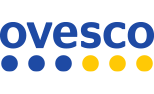 Card No. 1129.40
Spring Corner Fastener
Corner Fasteners are typically used to secure tray sides together in utes and service vehicles. This fastener is both left and right hand oriented, made from zinc plated steel, comes with a catch, and requires welding to install.
Features
Left And Right Hand Orientation
Zinc Plated Steel Finish
Weld On
This fastener is commonly used in applications on trucks, utes, government/council vehicles, tray backs and camper trailers. It is also used for mining, defence and marine applications.