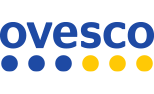 Card No. 1137.10
Hasp & Staple Stainless Steel
Hasp and Staple locks are simple in design, yet effective in nature. Predominantly, these types of locks are used with a padlock to secure chests and toolboxes.
This lock is made from grade 304 stainless steel, and is oriented to allow for tamper resistant concealed fixings (fasteners sold separately). Padlocks to suit this lock are sold separately.
Features
Grade 304 Stainless Steel Finish
Tamper Resistant Concealed Fixings
Bolt On
Pad Lockable
Fasteners And Padlock Sold Separately
This lock is commonly used on toolboxes, chests, gates, trailers, caravans and camper trailers. It is also used for agricultural and marine applications.