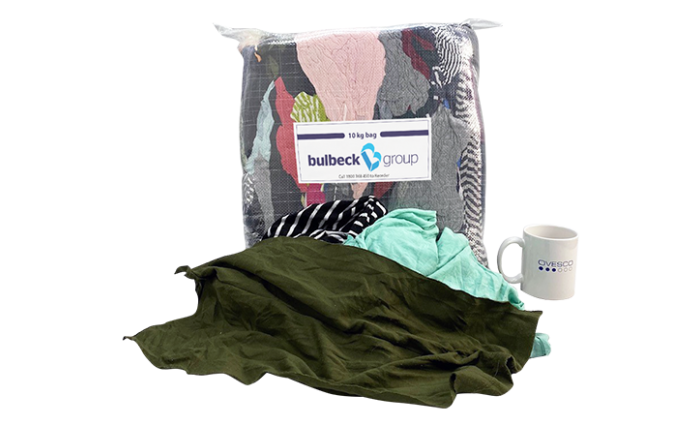 22771 10Kg Rag - Coloured T Shirt
Card No. 8021.00
Very good absorbent power, lint-free. Used for cleaning and polishing in printing, panel beating, automotive servicing industry for quality general cleanings.
Industry-leading rags for a variety of sectors, industries and uses including everything from white cotton to coloured towel. Scanned for metal and compressed, stringent quality checks ensure the cloth is suitable for commercial purposes. Not all materials are created equal, that's why we only source our rags from premium quality, Australian sourced used clothing that's been sorted and cut for your specific purpose. For over 60 years, we have been supplying quality material for a wide range of applications. Supplied in easy to carry 10kg bags, with OHS in mind.
Bulk discounts are available. For FREE LOCAL DELIVERY* call us on 02 4967 1688 to place your order.
*Available for select areas in the Lower Hunter, NSW
$27.45
$24.95