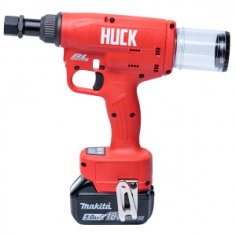 Card Number. 1896.91
HUCK CORDLESS
Cordless gun for both Huck bolts & Huck structural rivet diameter 4.8 & 6.4 mm
NEW to Australia. Huck® has joined forces with Makita®to bring you a powerful battery gun for the installation of both Huck bolts pin & collar and Huck structural rivets. The only battery cordless with adjustable pull force control, this tool represents exceptional quality & reliability and tested to 50k installs.
Battery pack NOT included  
Compatible with Makita®battery & charger
Huck cordless gun key features
High quality gun. Made in Japan
One trigger installation. LED pilot light
Brushless motor. Work harder live longer.
Installs both Huck bolts and rivets*
Compatible with Makita®battery & charger
Suitable for Huck nose assemblies*

Huck cordless technical data. Huck® fastener capacity both pin & collar and structural rivets 4.8 mm (3/16') & 6.4 mm (1/4') (including BOM) Stroke length: 30 mm. Pulling force: 20, 000 K. Weight with 5 Ah battery: 2.5 kg. Pintail bottle capacity: 100 pins. Recharge time: 46 minutes approx. Installations per charge 1500 rivets & 500 Huck bolts Ø 6.4 mm. Dimensions 358 incl. nose X 285 mm (L X H). Battery & charges are not included. Cordless rivet tool comes with manual. * Nose assemblies are an extra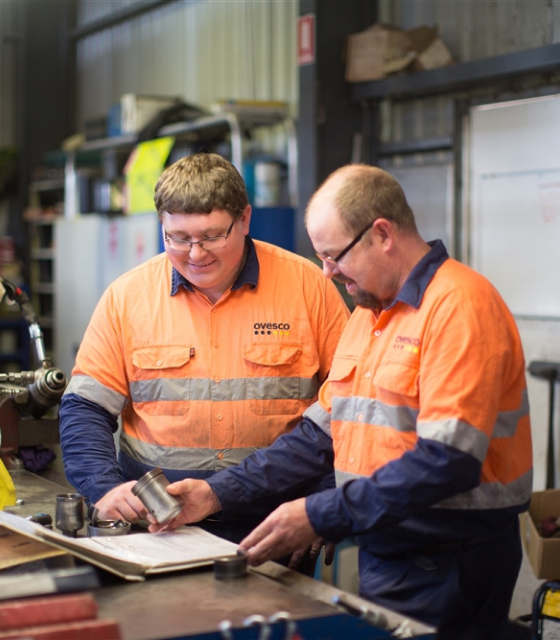 Why choose us?
Australia's leading supplier of hardware
4000 items
We have over 4000 high quality product lines available in hundreds of different categories.
20 years
We have over 20 years of experience servicing businesses in industrial and transport.
Expert Knowledge
How we meet customer expectations
Our staff are highly experienced tradespeople from an array of fields and offer reliable advice for all solutions in the industrial and transport sectors. Contact us by phone or send through an email enquiry and one of our qualified staff will contact you back to assist with the right solution.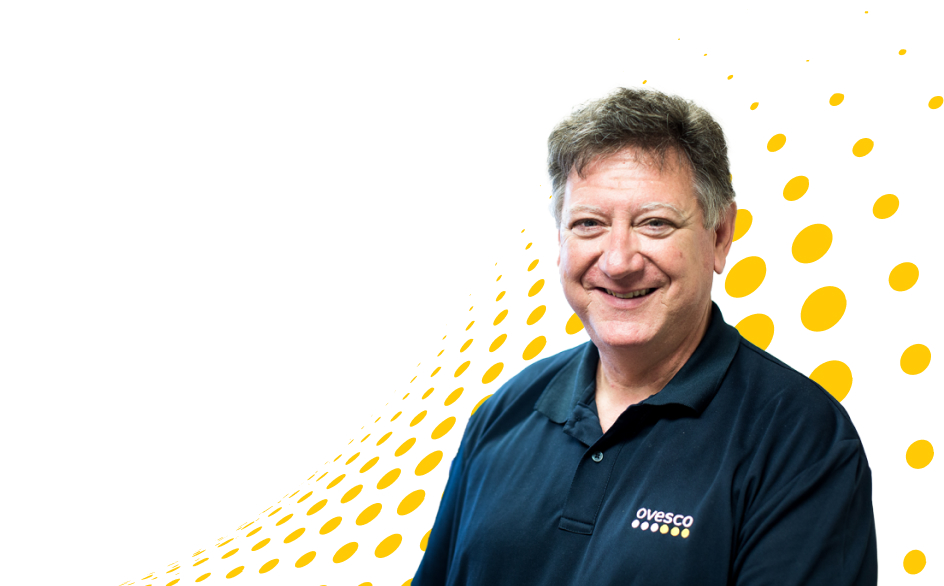 FAQs
What are the best battery-powered tools?
The best battery-powered tools are those that align with your specific needs and the tasks you frequently undertake. Key considerations when choosing battery-powered tools include the tool's performance, battery life, and compatibility with other tools in your toolkit. Popular categories of battery-powered tools include drills, impact drivers, saws, sanders, and outdoor equipment like chainsaws and leaf blowers. 
How long do power tool batteries last?
Are all power tool batteries interchangeable?
Have a question?
Contact us