Highly Durable Matting for Ute Cabins and Trays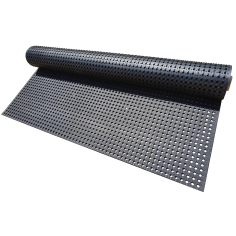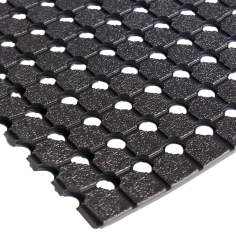 Card Number. 11440.90
Sold by the metre.
Size: 10mm (height) x 1830mm (width) x length. The hole diameter is 15mm. Item will be provided in a continuous length up to 10metres which is the maximum roll length.
UV Stabilised Rubber matting is ideal for ute trays, vans and any commercial vehicle that needs protection as well as workshops, industrial spaces, floors, garages, outdoor areas, loading docks and so much more. This ute matting is made from 10mm heavy-duty rubber. The underside is designed with a studded back and drainage holes to allow the mat to breathe and drain. 
UV stable
Resistant to most chemicals and liquids
Good tear, crack and warp resistance
Highly durable in extreme conditions and ambient temperatures
Studs on the underside help prevent water pooling and rust
Good sound-dampening qualities
Excellent anti-slip properties
Helps prevent your load from shifting while it protects your tray
Sizes to fit any tray
Allows air to circulate to prevent rust
Keep your ute tray slip-free and safe
Ovesco's ute mats are made from 10mm heavy-duty rubber, and fully capable of handling the grit, grime, and soaking rain of any worksite on land and beside the sea. These mats are designed for unparalleled slip resistance, but also highly resistant to abrasion damage, making them a stellar long-term solution for hard-working utes.
Browse our range to find mats that'll perfectly fit your ute, and get in touch with our team for more anti-slip and safety products to improve your ute or work vehicle with.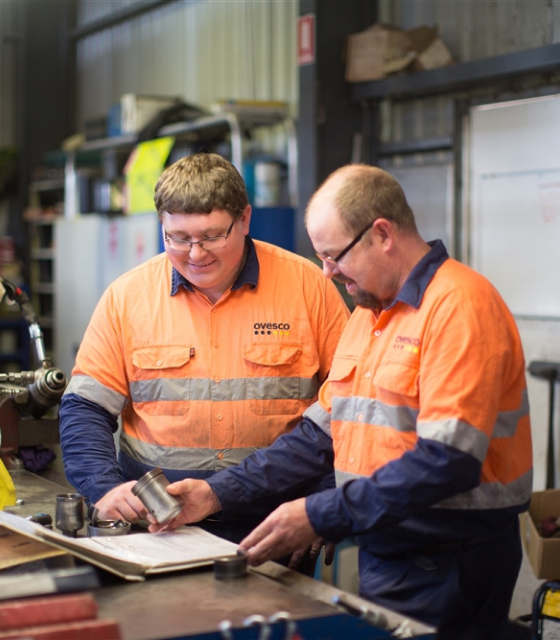 Why choose us?
Australia's leading supplier of hardware
4000 items
We have over 4000 high quality product lines available in hundreds of different categories.
20 years
We have over 20 years of experience servicing businesses in industrial and transport.
Expert Knowledge
How we meet customer expectations
Our staff are highly experienced tradespeople from an array of fields and offer reliable advice for all solutions in the industrial and transport sectors. Contact us by phone or send through an email enquiry and one of our qualified staff will contact you back to assist with the right solution.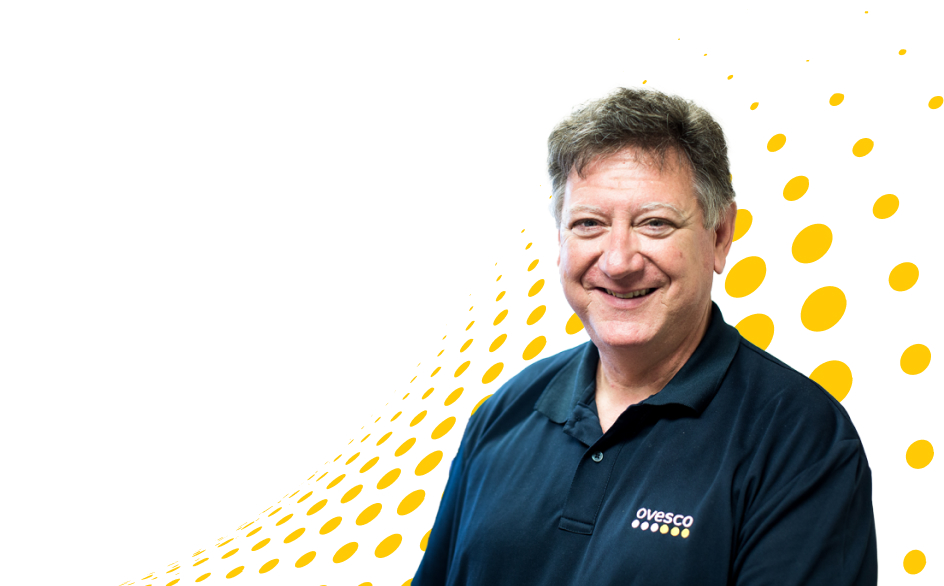 Have a question?
Contact us