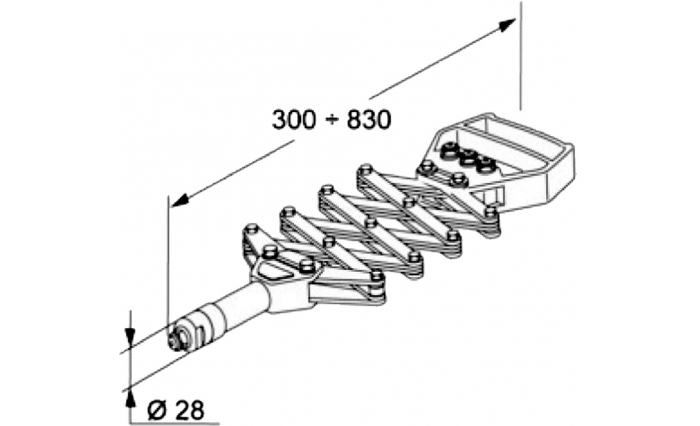 FAR K5 Lazy Tong Rivet Tool
Card No. 1645.00
Lazy Tong Rivet Tool up to 1/4" Ø
The FAR K5 is a heavy duty lazy tong riveting tool, in robust aluminium and steel construction. The strong steel linkage system is designed for improved mechanical advantage. This tool is supplied with 5 nosepieces.
Specifications
Weight: 1.75Kg

Length (closed): 300mm
Length (open): 830mm
Stroke (max): 14mm
Nosepieces: 3/32", 1/8", 5/32", 3/16", 1/4"
$179.30
$163.00