23 June 2022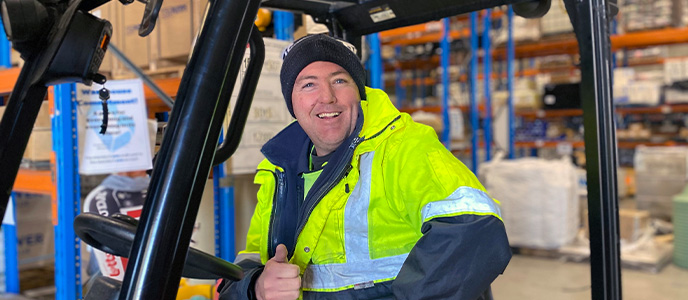 Meet our Warehouse Supervisor and all-round good bloke Joel, our staff spotlight for June. Joel started with ovesco almost 5 years ago as a member of our Kitting team. He has worked his way through the warehouse and has now moved into the Warehouse Supervisor role. Joel has taken on a lot more responsibility in his new role and is doing a great job.
Joel is a natural people person; he says what he enjoys most about his job is working with his teammates in all areas of the Bulbeck Group. Joel can be described as "go-to" guy with an eagerness to get the job done, but he's always ready to have a laugh with the team.
Outside of work, Joel is an avid movie lover and a keen fisherman. He's a Kurri Kurri local and loves spending quality time with his family. Something that you may not know about Joel is that he can juggle.
Joel's motto in life gives you a good insight into his personality "dance like nobody is watching". Keep up the great work Joel!