13 December 2021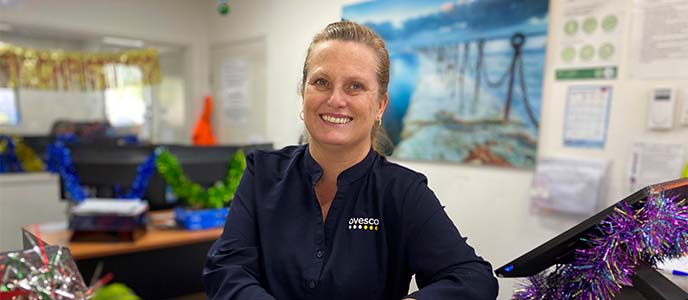 Introducing you to our ovesco team is always fun, it gives us a chance for you to really get to know what makes our team tick. For this month we would like you to meet one of our newer members of the team, Raquel. Raquel joined us in June in the position of Sales Coordinator and helps with customer service in our NSW showroom.
Raquel is still in the early stages of her career with ovesco but is a natural people person and has enjoyed getting to know her teammates and customers. Her favourite part of the job is getting to know the regulars and having a bit of banter with the team.
Raquel is born and bred Novocastrian but spent her childhood exploring the east coast and southern Australia delivering caravans with her parents. Outside of work you can find her exploring with her family. She loves four-wheel driving, bushwalking, and swimming, but if she isn't out on an adventure, you can find her watching an action movie or curled up with a book.
Something that may surprise you about Raquel is that she spent a year travelling V8 Supercar circuits on a privateer pit crew. She can rebuild on cars and is pretty handy when it comes to restoring old furniture.
Raquel would describe herself as loyal, determined, and patient. We can agree with this after seeing her grow into her position at ovesco. We will leave you with Raquel's personal motto; life is an adventure, experience anything that comes your way – as long as it's not illegal. It's great to have you on the team, Raquel.