18 November 2021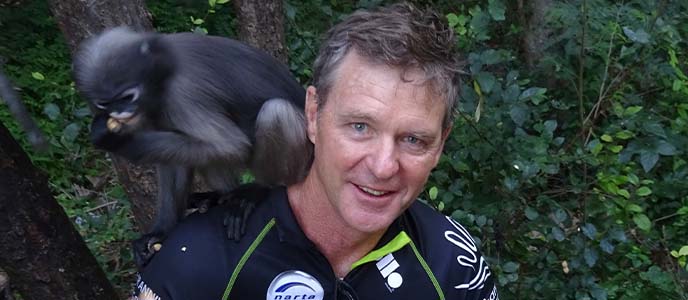 Our Managing Director Richard Tonkin has been with ovesco's parent company, the Bulbeck Group, since the late 90s. Before being selected for the Managing Director role for the group, Richard was the General Manager of Bulbeck Enviro. Richard is Newcastle born and bred, just like ovesco, and is an approachable and level-headed leader.
Richard is a big believer in the team, he loves our regular staff BBQs and having a laugh with the guys. Committed to helping his team achieve, Richard loves bringing out the best in our people. He drives the business forward and ensures key strategic objectives and goals are met. Cultivating a friendly culture and leading with determination, Richard inspires his team to strive for more.
Richard loves adventure, and in 1997 shortly before he joined Bulbeck, he and his wife took their pre-school aged kids to live in Italy for a year. They lived in a little village in the mountains of Abruzzo and spent the year travelling back and forward from their home base to places all over Italy and further north into other parts of Europe.
When he isn't at work, you can find him riding his mountain bike, taking stunning photos, renovating his house, or spending time with his family. His obsession with photography started in his teens when his parents gave him a basic SLR camera, he enjoyed taking photos of his mates surfing and skating and he began to develop his photography skills. These days his main interest is landscapes, which he shoots with a Fujifilm GFX100 medium format camera. Richard recently won the Classic Landscape category in an international competition for non-full-time photographers, and his top four images combined, won the overall competition.
Family is important to Richard. When asked who he admires most, he speaks of his wife's parents who came to Australia from war-torn Europe in 1947, and despite starting with nothing, built a wonderful life and family, something he has worked hard to emulate.
To describe Richard; we'd have to say that his friendliness, determination, and resilience make him a great asset to the team here at ovesco.