21 November 2023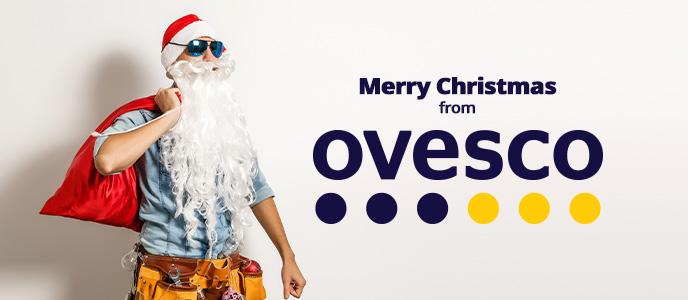 Throw some prawns on the barbie and get out the Christmas-themed shirts, it's the most wonderful time of the year and the team at ovesco would like to say Merry Christmas and THANK YOU to all our customers and suppliers.
As we wrap up this year, the entire ovesco team extends heartfelt gratitude for your continued support.
Please note that ovesco will be closed from 12:00pm on Friday, 22nd December, and will reopen at 7:30am on Tuesday, 2nd January 2024. Orders placed online after 12:00pm on the 22nd of December will be promptly processed and shipped after our return.
May your holidays be filled with laughter and warmth. We look forward to serving you in the coming year, forging even stronger partnerships.
Merry Christmas and a Happy New Year!
Warm regards,
The ovesco team